By

9 months ago

DAY 2
Here we are with the second day on Steam's community update this time Group updates. More and more groups are created on Steam, bringing together friends and other like-minded gamers to talk about their common interests. Valve is now going to make it even easier for those players to share and enjoy their gaming experiences.
A completely new layout that makes it easier to see what a group is really about, who's in it, and what they've been up to recently. They've added a group overview, friend showcase, and more.
Also each group will now have their own discussions area, enabling public and private discussions within the group. You get complete moderator control over your group forums, with the ability to create sub-forums, add moderators, delete posts, etc.
And at last each group can now list their favorite games for others to find. You can also set the default language for the group.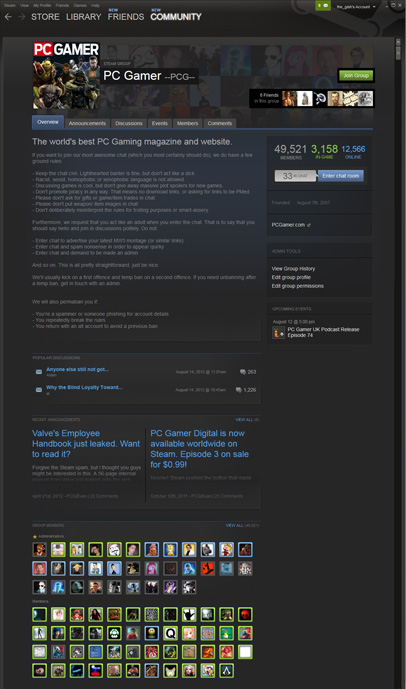 More information can be found @ Steam Community