By

9 months ago

DAY 4
The fourth day on Steam's community update and today we take a look at Friend Activity. Community tab is now about the entire Steam Community and it's where Game Hubs, Steam Workshop, and Steam Greenlight will live. Friends tab is now simply all about you and your friends.
Friends are now visually rich and have a more interactive feed where nearly everything can be rated and commented on. Share your opinion, taunt or help your friends, save the best content to your favorites, and rate up your friends' content to get them to the top of the Game Hubs.
Now you can also post a status to your feed and tag it with any game for bragging rights or just to start a conversation.
And a last cool and handy feature is that you can add a nickname to your friends, so if they ever change their name you still know who it is.

Also get you BETA today! Two beta invites each are going out now to the first 50,000 recipients of the Pillar of the Steam Community badge. More invites will go out daily until we end the beta period and turn it live for everyone.
Check out some of the new features like the Team Fortress 2 Game Hub and the New Steam Community Beta Group. We want to hear what you think, so leave your feedback on the update in the Beta Group discussions.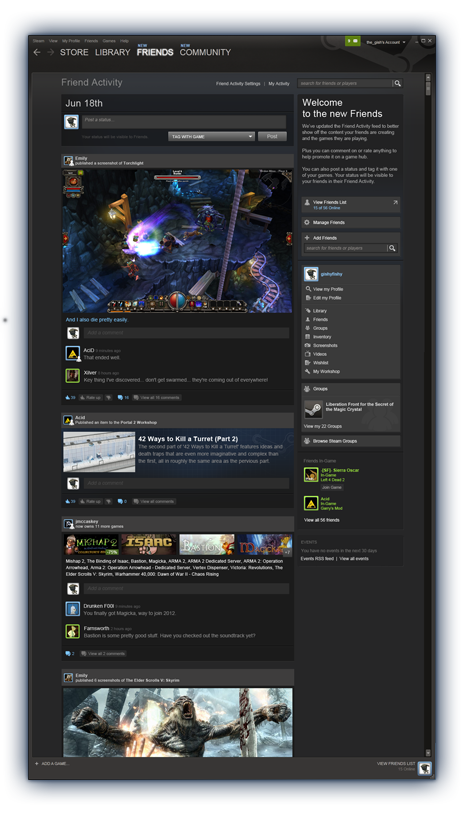 More information can be found @ Steam Community