By

8 months ago

Maybe people were already testing the new Steam community beta but today Valve announced the public launch of the new Steam Community with features focused on finding and sharing the best community content.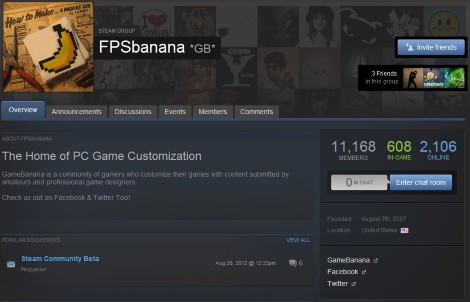 Every game on Steam will have a new Game Hub. The Hubs highlight the most popular user-created screenshots, videos, and Steam Workshop items as rated by the community and combine it with related news, discussions, and comments for the game all in one central location.
A completely new layout that makes it easier to see what a group is really about, who's in it, and what they've been up to recently. They've added a group overview, friend showcase, and more.
One big wall that nicely shows all your screenshots and where you will have a couple of different viewing options. And now you can favorite your content so you can find them later and share them with your friends.
Friends are now visually rich and have a more interactive feed where nearly everything can be rated and commented on. Share your opinion, taunt or help your friends, save the best content to your favorites, and rate up your friends' content to get them to the top of the Game Hubs.
What do you think of the new Steam Community?